About the food
Tumeric Milk Tea is a special blend of 6 types of herbs and spices (u may view ingredients chart below) specially design for the wellness of the modern day society. Honestly... who has time to grate Turmeric and have your beautiful countertop and utensils becoming yellow? Who has the time to prepare these herbs in the morning while rushing for kids and preparing for work? I have done most of the tedious process for u. All u have to do is invest in your own health today. Regain back your health with Tumeric Milk Tea . Below are the health benefits for consuming #Tumeric_Milk_Tea ✔Improve digestion ✔Anti-inflammation ✔Anti-carcinogenic ✔Antioxidant ✔Good for joints and arthritis ✔As an anti-cancer agent ✔Improve memory and brain function ✔Helps to aid weight lost by breaking down ✔Reduces menstrual cramps ✔Eases cough and flu ✔Removes toxin built up ✔Improve quality of sleep ✔Helps insomnia sufferers to sleep better ✔Improves immune system ✔Improves blood circulation ✔Improve internal wound healing ✔Boost immunity ✔Helps maintain cholestrol level ✔Regulates metabolism and weight management The product DOES NOT contain any: Milk Animal by product Eggs Tree nuts Peanuts Coffee Tea Caffein Sugar Wheat Garlic Onions Leeks Stimulants Artificial flavoring Artificial fragrance Preservatives WHO CAN CONSUME TMT? Good news... Its safe to be consumed even by Vegetarians, Vegans, and since the product has NO DAIRY, SUGAR OR TEA, its even suitable for health concious people, weight concious people, cancer survivor, cancer patient, diabetics, gout, high bp and cardiac patient.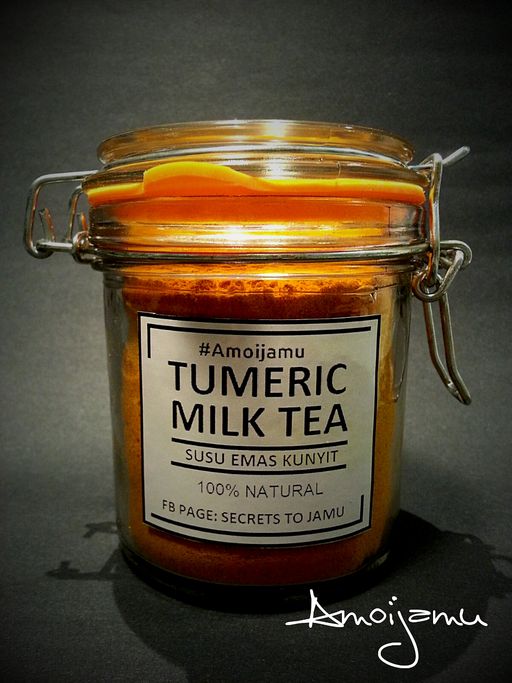 Amoijamu Tumeric MIlk Tea, A daily wellness drink.
The most hassle free Jamu & Ayurvedic daily wellness product. Traditional goodness made to suit modern lifestyle.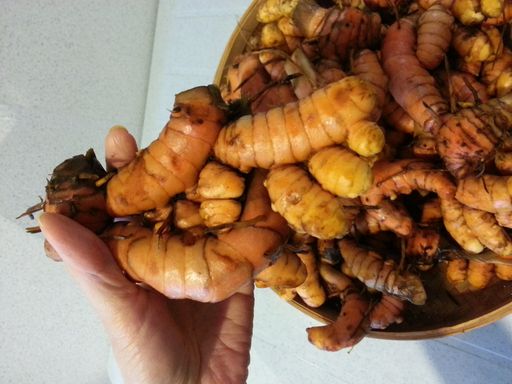 My promise to my customers
I only sell what is fit to serve to my family.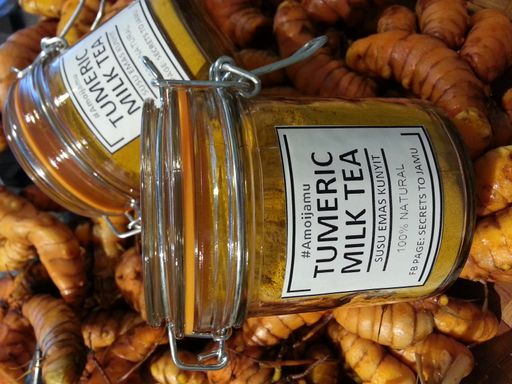 Easy Storage and travel friendly.
No refrigerations needed and easily travels with you to any destinations. Therefore you wont miss out your daily wellness needs.