About the food
Specially Homemade by our Korean Oppa following his mom's traditional recipe. It is the real kimchi taste that Koreans are eating in their every meal. Can just eat it as just it is or use to cook kimchi fried rice, kimchi stew, kimchi pancake etc.
Our Chef Oppa
Our kimchi is made by our Korean Oppa with his LOVE all the way from Seoul!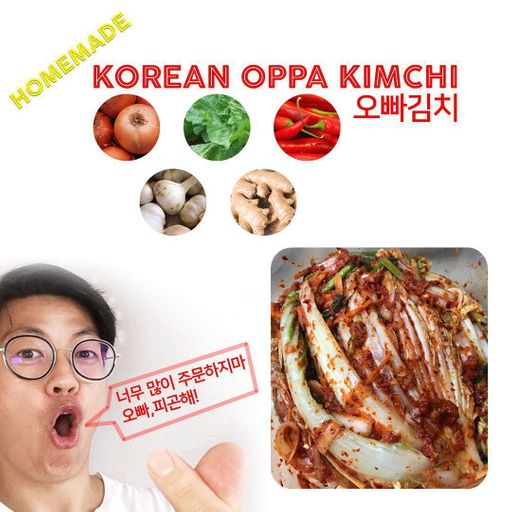 Our Secret Recipe by OMMONI
50 YEARS of Traditional Secret Recipe by Oppa's Mom (OMMONI). Using special combination of fruits and fresh ingredients to bring out the nutrition and special taste that you can only find in Korea.