About the food
Freshly bake butter cup cake with yummy cheese cream topping with multi - seeds. Reduced sugar to meet your healthy expectations. Indulge without guilt. Use only high quality ingredients, no preservatives, no colouring. Great choice for tea or coffee break. For freshness, to store in chilled temperature 4-8 deg.C.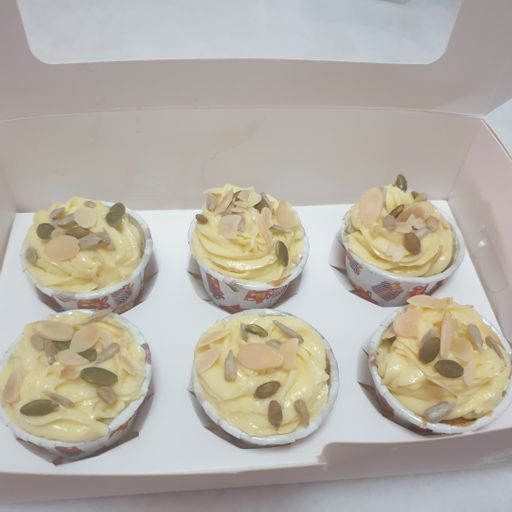 Healthy and delicious.
Reduced sugar, no preservative and no coloring. Great choice for your tea or coffee break or chill out with family and friends.