Frozen Chicken Salted Egg Yolk Rissoles - 12 Pieces
Hi, I'm ELLY MARLINA from EL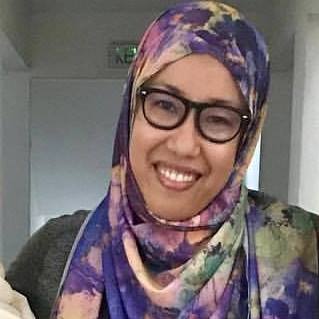 I sell frozen and fried finger food for parties, gatherings or meetings. Sweet and savoury delicacies to keep family, friends, guests or employees contented and happy tummy.
Show more >
Sep 25, 2022

Order placed

Sep 27, 2022

Chef's preparation

Sep 27, 2022

Estimated Delivery Day

Deliver to entire West Malaysia

Starting from RM 4.00

Calculated by distance from home chef's kitchen to your delivery address

Klang Valley & Selangor

RM25

flat rate when you buy any quantity from this store.

Other location in West Malaysia
About the food
Minced Chicken and Potatoes cooked in Salted Egg Yolk Sauce wrapped in a crepe and covered with breadcrumbs for a quick and fulfilling bite Aromatic curry leaves and spicy chillis will leave you wanting for more!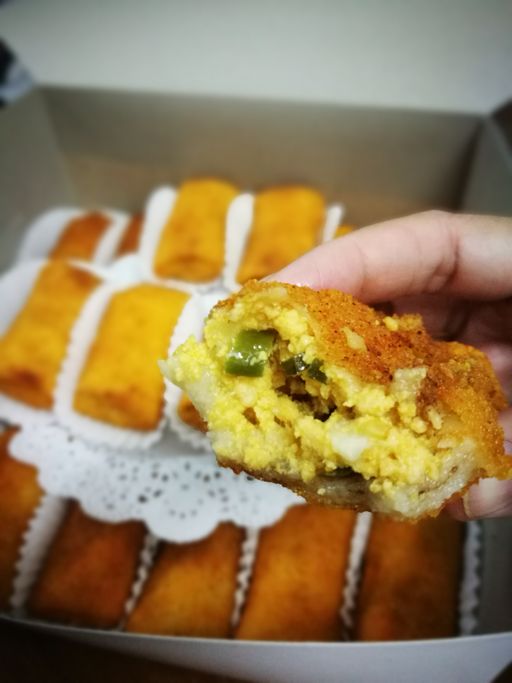 8 Reasons to stock up on our frozen products
1. Easy to prepare, no need to sweat in the kitchen. Just DEEP-FRY! 2. Quick to prepare and saves you time to do other stuff like RELAX! 3. Reduce wastage, just prepare the quantity you need, save others for later 4. Variety of flavours to suit different palette 5. Can be prepared for any time - breakfast / lunch / tea / dinner / supper 6. Homemade, no additional flavour or preservatives 7. Helps you prepare food for unexpected visitors 8. Great to have for gatherings, parties and meetings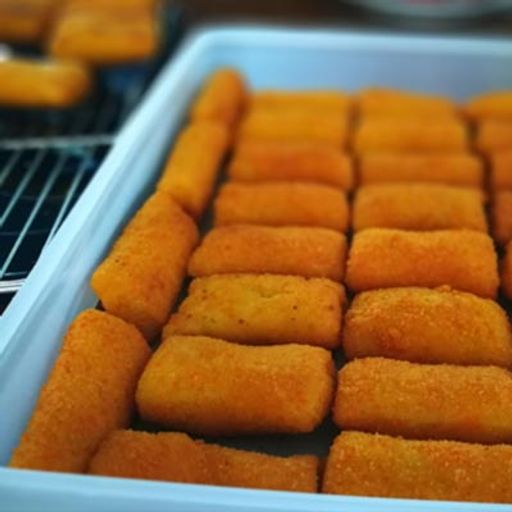 Croquette vs Risoles
When I started the business, I had not heard of or tasted the Indonesian Risoles. When we realised there were a lot of Risoles sellers in the market, we compared and found out that our croquettes are different from the Indonesian Risoles in terms of its filling. Risoles filling uses wheat flour to thicken with a goopy texture, whilst our croquettes are potato based which is more versatile and packed with nutrients for your little kids, family and guests.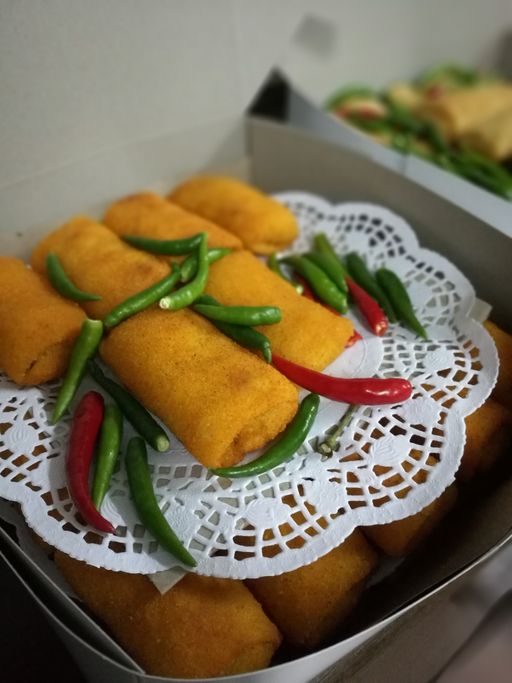 When is a good time to deep-fry some Croquettes?
- Parties, Gatherings, Celebrations - Meetings - Football Matches - Movies - Sleepovers - Open house - Picnics
Minced chicken
Potatoes
Onions
Curry leaves
Cili padi
Salted egg yolk sauce
Pumpkin
Salt
Flour
Egg
Breadcrumbs
Diet Preference
Suitable for Elders
Made by Muslim
Suitable for Children (4-12yrs)
Keep frozen below -10 Degrees Celcius Food quality may vary due to continuous freezing and defrosting
1. Preheat deep fry oil on medium heat 2. Do not defrost, fry straight to pan from the freezer, to ensure the skin is crispy first 3. Fry until golden brown (about 2 minutes) (If you fry too long, the filling inside will be too hot and seep out from the skin into your oil) 5. You may use air-fry for a healthier option (8 minutes), but the skin will not be brown or crispy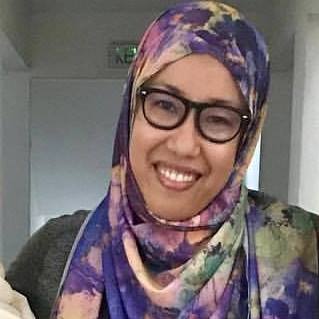 Kravve's Trust & Safety
Customer Support from 09:00 to 16:30