Crispy Sablé Cookie 酥粒沙布蕾
Hi, I'm Li Wei from D'sert Cakery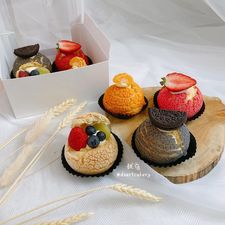 D'sert Cakery is a sweet local family owned bakery located at Taiping, Perak. We pride ourselves with delivering the sweetest treats, cakes and gift box to you! All of our treats are made fresh from scratch with every order. Nothing is ever frozen and we use all natural ingredients. Great care is taken with each and every order, and decorated to impress. Combining our good old fashioned scratch baking with fresh ideas push us into creative unchartered cake decorating territory. We promise to leave you satisfied and full of happiness with every bite!
Show more >
Nice Packaging, Taste good and my friends & family Love it
Ordered CNY GIFTBOX - THE CLASSIC BEAUTY [10items!!]
Received within 5 days and taste was excellent. Good packaging too.
Ordered Brilliant Luck Mooncake Gift Box (box of 8) 皓月闪烁·幸运月饼盒 (8件装)
Fiona Mathilda Bodipalar
Sep 23, 2020
Fast delivery and tastes good
Ordered Gleaming Shanghai Mooncake Giftbox (4pcs) 黄金上海月饼礼盒 (4粒)
About the food
Sablés, also known as a French Butter Cookie or Breton Biscuit, are a classic French cookie originating in Normandy France. The name 'Sablé' is French for "sand", which refers to the sandy texture of this delicate and crumbly cookie.
Flour
Almond Powder
Icing Sugar
Butter
Chocolate Powder
Pumpkin Powder
Chocolate
Whipping Cream
Diet Preference
Suitable for Elders
Does not contain haram ingredients
Suitable for Children (4-12yrs)
Vegetarian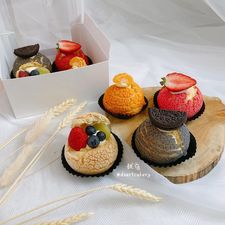 Kravve's Trust & Safety
Customer Support from 09:00 to 16:30
Recommended products